For Kids Aged 0-12 Years*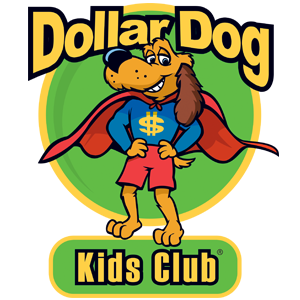 We're Making Saving Fun!
We feel that it's never too early to teach kids to be financially responsible. With our Dollar Dog Kids Club®, teaching is fun and interactive, and learning is exciting!
When a child joins the Dollar Dog Kids Club®, they will receive a personalized Club Membership Card and a Dollar Dog Saving Bank. There will be special events and contests at WEPCO, like our Annual Kids Day held in July. The Dollar Dog Kids Clubhouse, an interactive website, is always open for learning, fun, and games.
Dollar Dog Member Benefits
Get "Punched" and Get Rewards! Every time you deposit** $10 or more in your account, we will punch your Dollar Dog Savings Card. Once you have accumulated 3, 5 or 10 punches, you can pick a prize from the Dog House.
Dollar Dog Clubhouse
It's open 24/7 for learning, fun and games. Access the clubhouse at:
https://dollardogkidsclub.com/wepco-federal-credit-union/
*Upon child's thirteenth birthday, the Early Savers Account will be automatically converted into a Share Savings account.
**Direct deposits, electronic transfers and telephone transactions do not qualify for prizes.